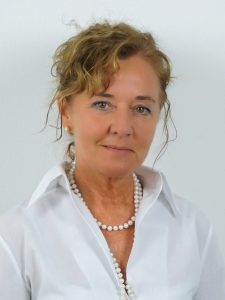 Helena Bujdáková, PhD. is the full professor of Microbiology and the head of the Department of Microbiology and Virology, Faculty of Natural Sciences, Comenius University in Bratislava. She has been working as a university teacher for more than 20 years. Under her guidance, more than 20 master students and 15 PhD. students completed their thesis.
Her specialization is medical microbiology. The study of various aspects of microbial biofilm, mainly biofilm formed by the yeasts of the genus Candida, has been the main topic of her research for many years. She recently expanded her research into bacterial biofilms and the study of non-conventional methods such as peptide/antibody therapy, and photodynamic inactivation for the eradication of resistant microbial biofilms. She is experienced in the management of national projects, but also of international bilateral projects with partners from many EU countries.
She has been a member of the consortia of international projects supported by the EU. As the main applicant, she was successful in obtaining an international project in Horizon 2020; WIDESPREAD-05-2020; project CEMBO 952398 named "Excellence in the research area of Combating and evaluation of mixed biofilms". She got Fulbright and JSPS scholarships for research/teaching stays in USA and Japan. Since 2016, she has been the President of the Czechoslovak Society for Microbiology, the joined organization of the Slovak and Czech microbiologists and a member of the Federation of European Microbiological Societies. She is also a member of the International Society for Human and Animal Mycology and the European Society of Clinical Microbiology and Infectious Diseases. She regularly gives invited talks at national and international conferences and congresses focused on a different aspects of microbiological research. In this very challenging and competitive scientific discipline, she published more than 60 peer-reviewed articles indexed in Web of Science that cited more than 750 times.
---